STARTUP ACCELERATOR FOR CLOUD BASED MANUFACTURING
The core element of this framework is the ​envienta.org platform. This is the first, blockchain based system aims to speed up the collaborative open source hardware development, from ideas to prototypes, through manufacturing, sales and distribution, based on local circular economy principles. The built-in ICO based crowdfunding helps projects to find their investors at the beginning and the marketplace to deliver products at the end of the process.
I have a solution
I want to invest
I want to deliver
I need a solution
PLATFORM COOPERATIVISM
Platform cooperativism is well known excercise in open source software communities, but ENVIENTA creates an ecosystem for social and economic innovation also. Based on the platform, we are building the real collaborative commons, where DIY innovators, hardware maker communities,, manufacturers, distributors, consumers and investors get together in one place.
---
HAVE AN IDEA?
Start collaborating with others and collecting followers together right away, while showing your project details and updates.
START A CAMPAIGN
Need investments for designing and prototyping? Most projects are failing before hit the market because developers are running out of pocket. Or worse, simply there is no demand for the product. Deal with market research and the acquisition of funds in one step. Start your campaign by a click.
DOWNLOAD FOR FREE
Once a prototype has been made, anyone can modify or download its blueprints for free under Creative Commons license. This way we ensure that the products become public property. You are able to assemble the platform's any approved product prototype on your own and use it.
FROM PROTOTYPES TO DELIVERED PRODUCTS
Let manufacturers and distributors find you and help to make your product wide accessible anywhere in the world for the consumers.. The platform also provides legal protection for open source projects and help bring together supply with demand.
---
​COMPONENTS OF THE PLATFORM
COMMUNITY SPACE
The initial level of product development is the community space where designers can work together to create the blueprints and protoypes of a given product.

This space allows product developers to launch crowdfunding campaigns to cover their initial expenses and investments during the protyping phase.
MANUFACTURER AND DISTRIBUTOR NETWORK
The database of partners who deal with the manufacturing of open source hardware and cooperate with the projects to sell their products through the marketplace in bigger quantity or deal with third party ditstributors.

These partners may be small or middle size manufacturers, makerspaces, or even private individuals. If appropriate conditions are met, anyone can join to the network, just like anybody can join a property on the AirBnb network or a car in the Uber network.
MARKETPLACE
The cosmo-localized virtual marketplace where consumers can find product manufacturers or distributors nearby. On every product sale, the system captures a fair percentage of license fee for the project developers and the platform itself.

This will trigger a rotation, as sales continue to fuel the ecosystem and product development, which generates additional sales.
FRANCHISE
The aim of the franchise is to ensure that members of the ecosystem do not have to develop their own brand and marketing. This burden is taken away by ENVIENTA, as partners can operate under a single brand as a single company for the outside world.

Use of the franchise is absolutely free, but there are some conditions. For instance, franchise partners can only sell their products under the rules of the ENVIENTA marketplace.
REVENUE MODEL
Th​e ultimate goal of the platform is the creation of value and transfer of goods/services through interactions between inventors, makers, investors, manufacturers, distributors and consumers and the capture of some part of this created value. In a given interaction, the consumer pays the producer using some form of currency. This currency may be attention, reputation, influence, or some other form of non-monetary currency but it may also be money. All transfers occur on the platform, so we take a small transaction cut.
---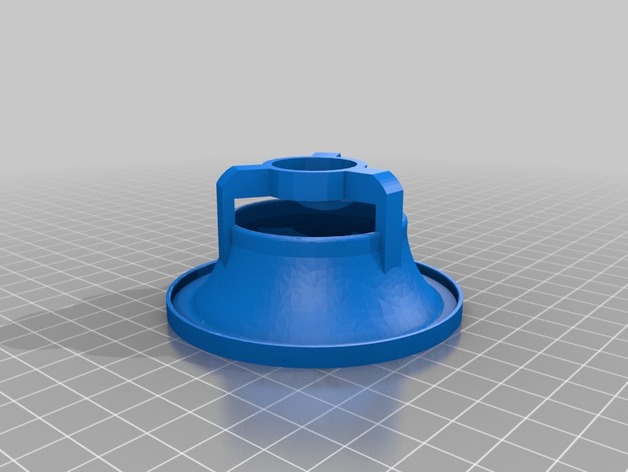 Centrifugal Compressor with support for a bearing to reduce noise and increase stability at high rpm's.