STARTUP ACCELERATOR FOR CLOUD-BASED MANUFACTURING
The first, blockchain based system aims to speed up the collaborative open source hardware development, from ideas to prototypes, through manufacturing, sales and distribution, based on local circular economy principles.
CHOOSE YOUR PROFILE
ENVIENTA connects people and initiatives around the globe. They are all using the platform in the process of value creation and exchange as prosumers – it means the roles can change at any time, continuously.
Have an idea?
Start collaborating with others and collecting followers together right away, while showing your project details and updates.

Start a campaign
Need investments for designing and prototyping? Deal with market research and the acquisition of funds in one step.
Download for free
Once a prototype has been made, you are able to assemble the platform's any approved product prototype on your own and use it.
From prototypes to delivered products
Let manufacturers and distributors find you and help to make your product wide accessible anywhere in the world . ENVISION & ENCOURAGE TECHNOLOGICAL ALTERNATIVES
From establishing new designer collaborations and crowdfunding your open source projects to get into the supply chain, ENVIENTA has the tools.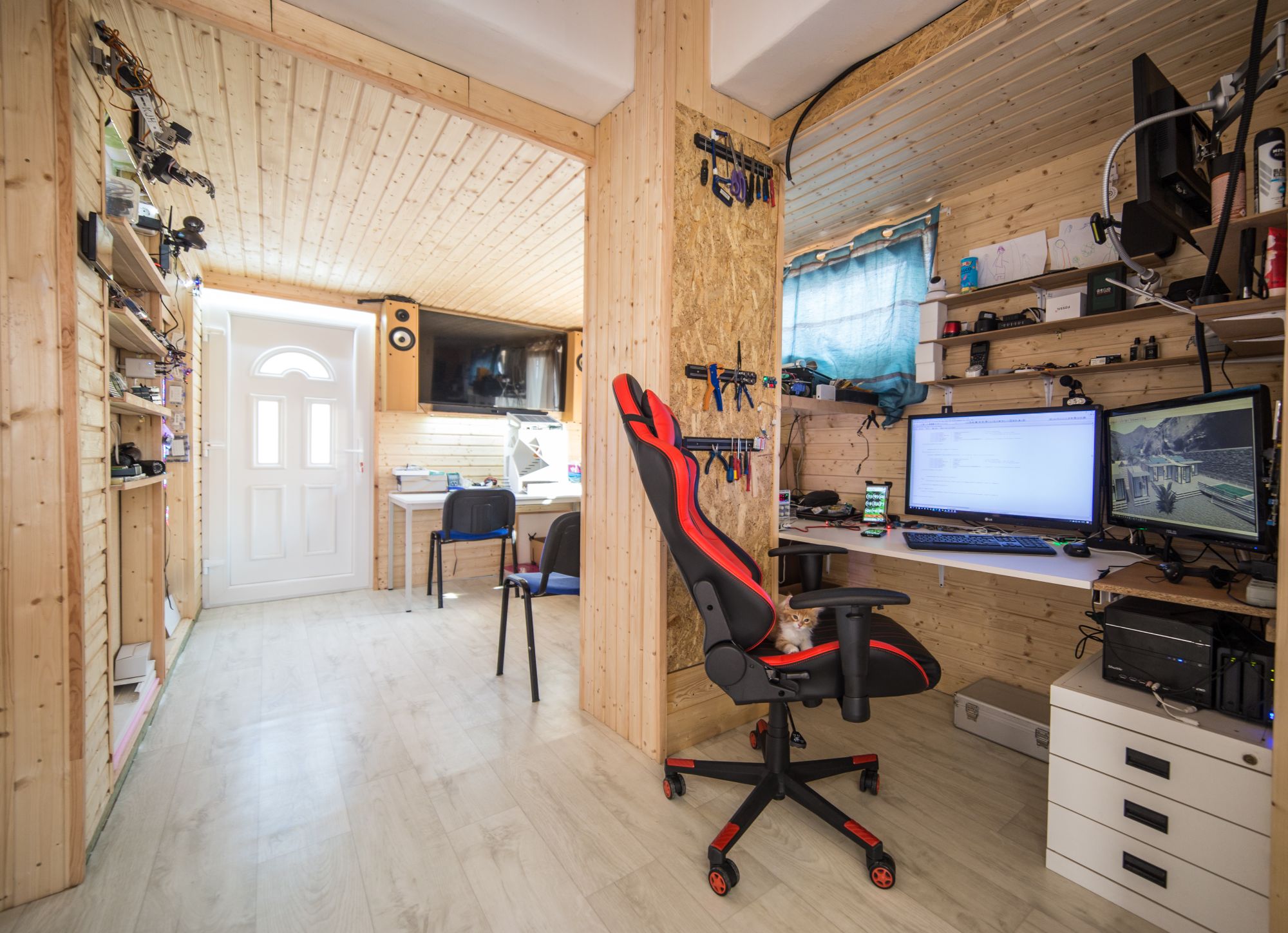 The intelligent apparatus, ECOHOUSE homes and green-energy-eco-passive (Smart, iOT) systems operating alongside will be, in our opinion, the largest technical and energy savings program of the next 20-40 years! Imagine a luxury flat, which takes only a few days of building with much more favourable expenses than with conventional technologies! In addition to, it can be operated with minimal costs and in a self-supporting way! CENTRAL CONTROL UNIT Thanks to the intelligent control unit of the ECOHOUSE system, observing its surroundings in a self-learning way, it optimizes energy consumption and provides the most livable environment to its residents! It ensures fresh air and ventilation, observes humidity, while setting the desired temperature. In addition to these features, it manages doors and windows, closing them if sensing a storm. It monitors living conditions with scanners and sensors, executing preset measures in cases of unanticipated events, like increased CO, or in case of fire, sends alarm signals and initiates proper procedures. With our self-developed carbon filters, it configures the most optimal environment. It optimizes and minimizes water usage with a flow rate gauge and "grey-water" system. Along with several other devices, it also has an on-demand facial recognition feature in order to provide security. Aside from the ones, previously listed, the ECOHOUSE system and its central control unit provide many more functions, do much more for us with the help of its easily customizable touchscreen interface. We're developing many other fields besides the mentioned functions, so that we would be able to adequately equip our homes, which you will be able the read about in our future articles. Sounds sci-fi, right? Our team has been researching and developing these technologies for several years, we can confidently state, that this kind of technology is feasible in our days! We test our developments on people between ages of 4-90, so that we can ensure flexibility and ease of use.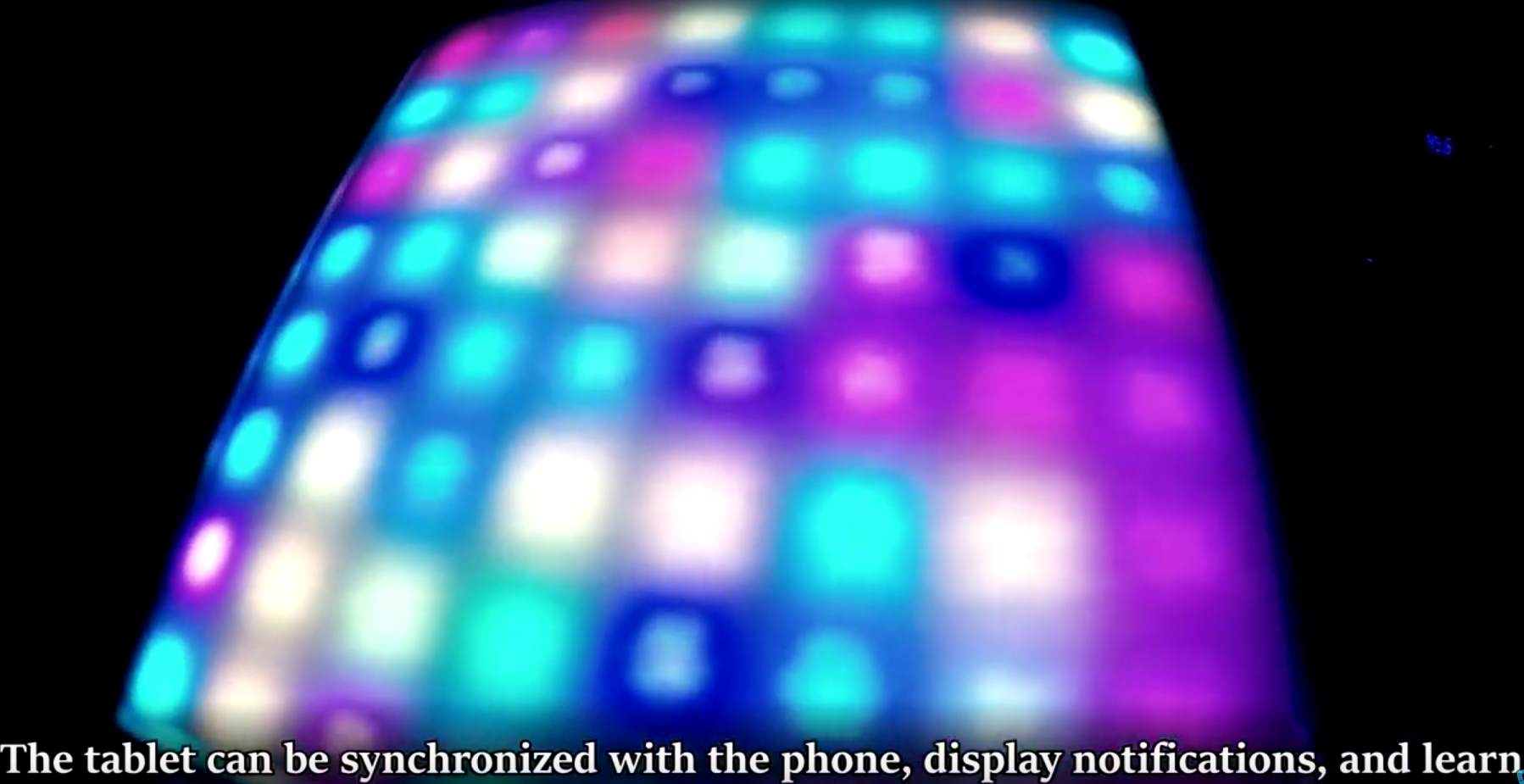 A Smartshine egy mobil méretű RGB ledes aktív felületű "rajztábla" melyre egy mágneses tollal lehet rajzolni. Törhetetlen, vízálló, és számos funkcióval felruházható, mint például egy mobiltelefon (Gps, applikációk) Felépítése, technológiája révén azonban a készségfejlesztés helyeződik előtérbe (színek, formák, betűk, számok elsajátítása), így az oktatásban is fontos szerepe lehet akár az iskolában, akár otthon - játszva.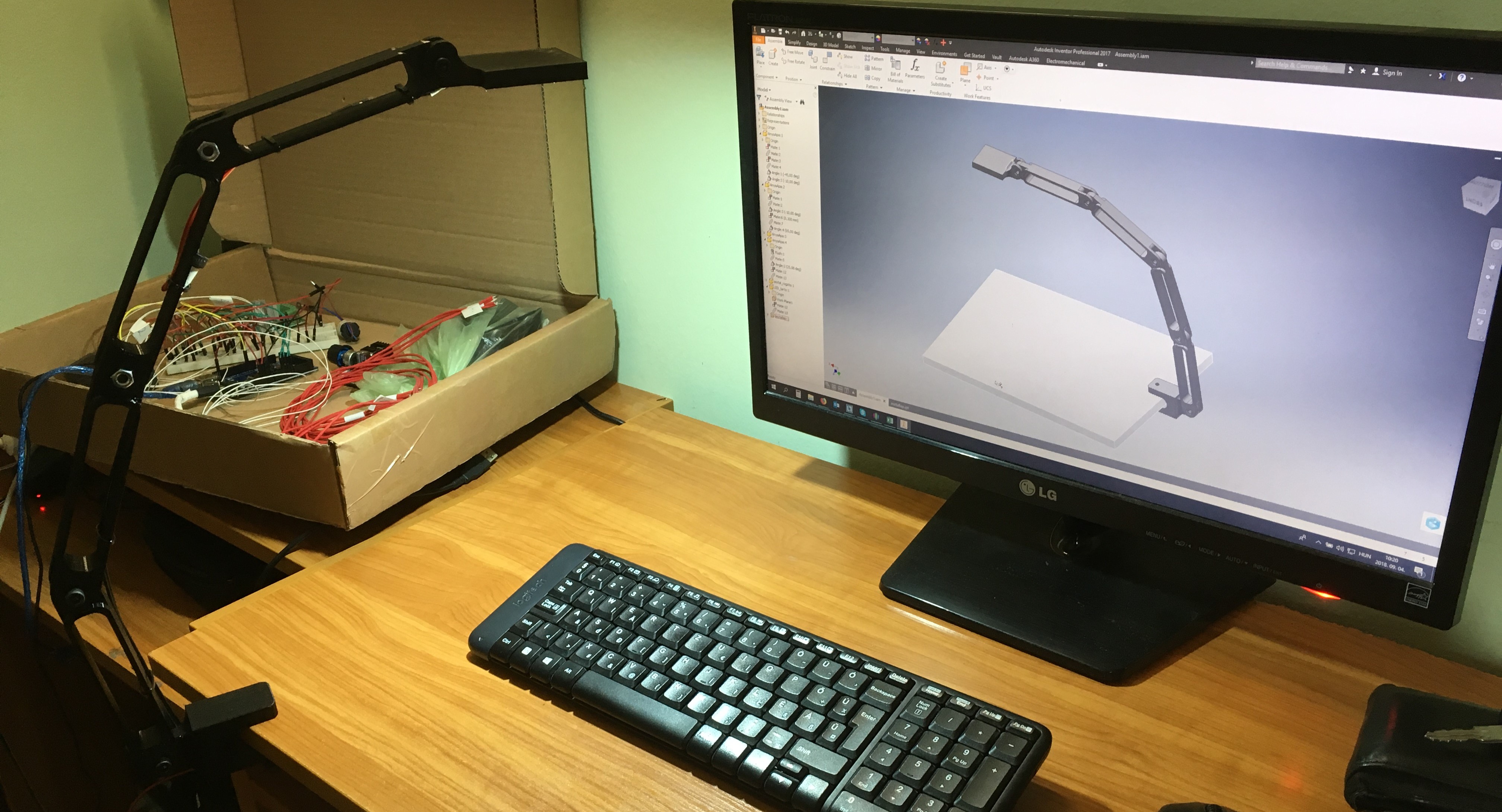 Modular 3D printed DESK LED LAMP - Easy to print
DON'T MISS A THING
Sign up for our newsletter